The US is in a fortunate position when it comes to golf. One of the country's largest single-player games, with one of the most popular professional tours in all of sports, golf here is a big deal. Across four corners of the country, there are golf resorts and courses that provide different climates, environments and challenges for the avid golf fan. From the lush grounds of New England courses to the dry, arid conditions of desert golf, there is scope for a wide variety of golfing experiences across the country. For those looking to take a golfing break, here are the top 5 destinations across the US.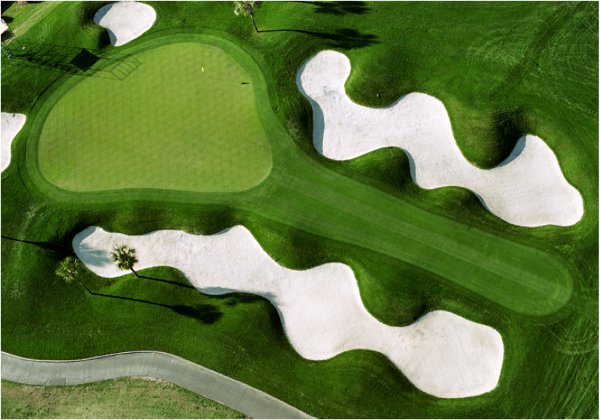 Image source: http://blog.forelinksters.com/wp-content/uploads/2010/07/bayhill.jpg
Orlando, Florida
Located in the country's south-east corner, the city of Orlando is more famous for its global tourist appeal than its golfing. Nevertheless, it remains one of the premium destinations for vacationers looking to brush up on their game. Some 86 different golf courses, including a design by former champion golfer Greg Norman, ensure there are more than enough challenges for the average player in Orlando's golfing resorts.
Austin, Texas
Austin lies at the cultural and economic heart of Texas, and so it is perhaps not surprising that it is the definitive sporting capital. There are 32 golf courses for players to enjoy, including some of the most challenging in the country. There are many individual courses that will happily accept visitors for a round.
Columbus, Ohio
Some 66 individual golf courses make Columbus a modern-day hotbed of golfing activity. Its courses are consistently busy in peak seasons, simply because of the quality of golf they have to offer. Lush, green courses make for a more natural game, with less roll on the ball. This puts the emphasis on accuracy, making for a 'purer' game than that experienced in cities and on courses in different conditions. Columbus is famously home to golfing icon Jack Nicklaus, which has no doubt contributed to the love of golf consistently exhibited across the city.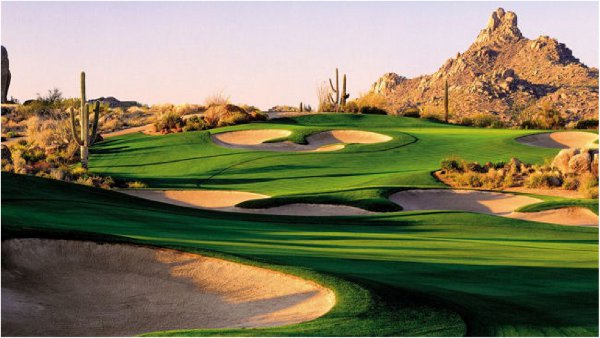 Image source: http://www.finearizonaproperties.com/uploads/00000051935/Scottsdale-Troon-golf-course.jpg
Scottsdale, Arizona
Often thought of as the 'little brother' to neighboring state capital Phoenix, Arizona's Scottsdale enjoys its own fair share of high quality courses, including the Terravita Golf and Country Club. The city is home to over 200 different courses. Its dry conditions make balls bounce harder, run faster and gain more distance. This makes Scottsdale an immensely enjoyable place to tee off, even if your short game needs to become more delicate in order to succeed.
Las Vegas, Nevada
Perhaps better known for its nightlife and gambling scene, Las Vegas is not without its charms for golfers. There are 53 different courses in Las Vegas, a large number of which are public. These courses are well maintained and kept in good condition, but golfers can expect to pay for the privilege. In comparison to other golfing cities in the US, Las Vegas green fees are noticeably high. Of course, the quality of the golfing on offer is, for some, worth the additional cost of each round.